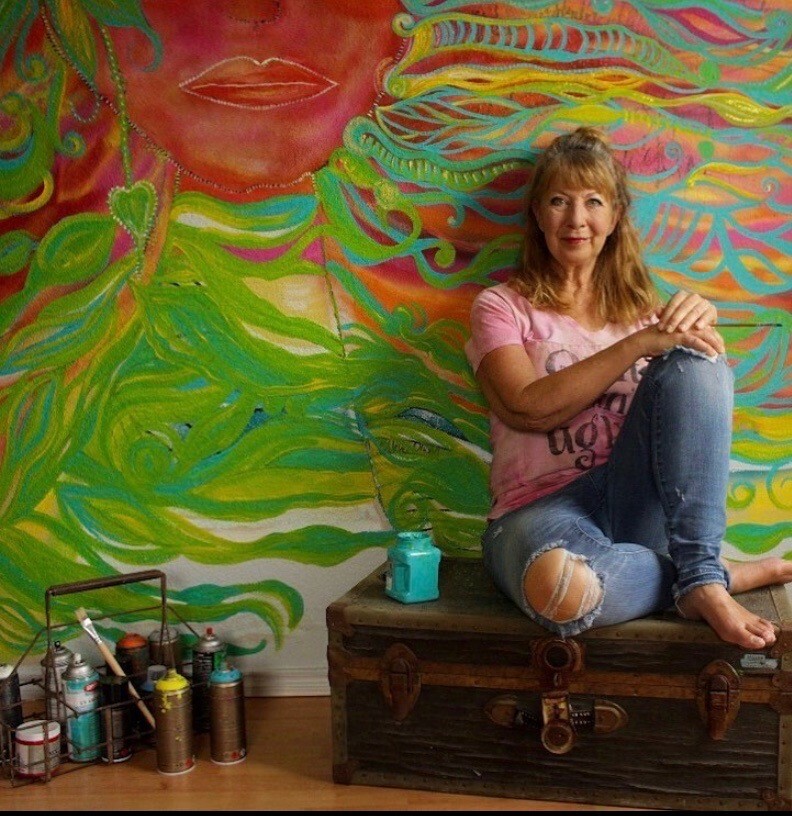 My journey as a visual artist began 15 years ago when I discovered the joy of art journaling. I never imagined at that time that the pages I was pouring my heart into would end up featured in many magazines! Layer upon layer of inks, paints, markings and shredding had become therapy and healing for my soul.

Over the last five years, I have witnessed an expansion as an artist. Pages from my journal have grown into canvases I am now selling in galleries, businesses and at Wildfire Artisans. You can find my art installations in larger scales on the sides of buildings and on signs around Austin.

I am a mixed media artist who employs the use of water and frankincense in each painting, and am mostly known for my heart-art and my renditions of women that recount a story of redemption.

In May, I celebrated my 20-year anniversary as a breast cancer survivor. I feel every day is a new gift from God and another opportunity to love Him and show His love to others.